*The course has been approved for 6.0hrs of CE through OBNM of which 1.25 will be in pharmacy.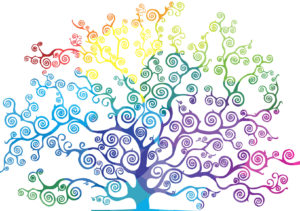 Does the whole epigenetic and methylation discussion have you confused and overwhelmed?  Are you tired of patients or other practitioners asking for your opinion or potential recommendations for epigenetic therapy? Many people feel as though they are fumbling on the dance floor because they recognize that the bench knowledge doesn't necessarily translate to bedside therapy.  This inconsistency has made many people feeling as though they have two left feet.
Let us help you navigate the methylation dance and break down the steps to provide more rhythm in your practice. Join us for a day's workshop on December 9, 2017, for specific insight and key methods of evaluating cases and tangible approaches to methylation. Maybe your level of knowledge has grown or maybe it is just forming around epigenetics.  Regardless of where you are on the dance floor, the world of epigenetics can be better navigated.  We will be covering the role of epigenetic expression in reference to hormones, neurotransmitters, and pharmacotherapy.  Cases will be provided during the session and you will also receive hands-on support with your most difficult cases.  So come prepared with questions and specific cases for us to enhance your clinical dance skills.
*The course has been approved for 6.0hrs of CE through OBNM of which 1.25 will be in pharmacy.   
Course Description: Methylation helps to explain the epigenetics of various chronic diseases including neurological, hormonal and immunological disturbances.  The area of methylation is expansive, but key enzyme variations will be discussed that play a large role within chronic disease states.  Current supportive literature and research will be shared to enhance specific genetic variations though lifestyle support, homeopathy, nutrition, pharmacognosy and pharmacotherapy.  The session will consist of lecture and case-based learning as well as case discussions.
Meet Your Instructors: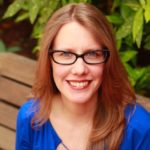 Dr. Leah K. Hollon ND, MPH– Dr. Leah Hollon holds a BS in Psychology from Virginia Commonwealth University (VCU) and a Master in Public Health (MPH) from VCU School of Medicine.  She completed her ND degree and residency training at National College of Natural Medicine (NCNM) in Portland, OR. She is currently a Naturopathic Doctor and Co-Owner of Richmond Natural Medicine. Read More.
Next Date:
Saturday December 9, 2017 10:00am to 6:00pm EST at
Held at Richmond Natural Medicine
2201 W Broad Street
Richmond, VA 23220
Or Via Live Webinar
For Schedule of Events and Class Dates go to our upcoming class page.