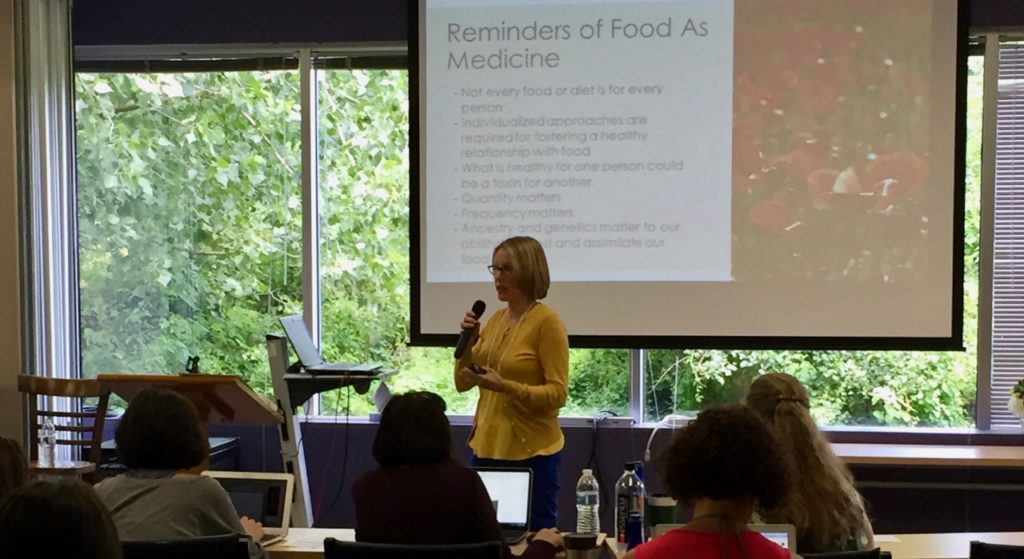 Welcome to Beyond the Blueprint. As a clinician, you may be new to the world epigenetics and just starting to understand the complexities involved. Genetics is just the framework, or what we like to call the blueprint.  It is a guideline for our health and how we combat or manifest disease.  But health and disease go beyond genetics and each patient is unique and complex.  As we know it is really about the expression of those genes.  Thus Beyond the Blueprint seeks to alleviate the confusion that can present when looking at patients and their possible expression.  Just because a report may provide information about key enzymes doesn't mean that something needs to be done.  Sometimes practitioners or even patients may only focus on one enzyme such as MTHFR, but not account for other symptoms or enzymes within the report.  We are dynamic interconnected beings and thus approaching difficult cases is about integrating the old and new modern approaches.  I have seen many practitioners be overwhelmed and confused about case management and incorporating methylation or epigenetic reports.  Thus what I provide include streamlined consultations and classes to help narrow in and focus on the most important aspects of enzyme reports that may impact your patients' genetic expression. It is about making things clinically relevant and applicable.
My goal is to support various practitioners in difficult case management and apply concepts and tools related to the genetic expression that is personally relevant in your assessment to help your patients.  It is also about enhancing your confidence and competence within this ongoing changing world as a practitioner.  There are a number of tools and services as well as reports out there, but my goal is to help you discern what is truly relevant for the patient in front of you and apply those concepts to future cases.
Who are we?
Dr. Hollon has a unique passion in epigenetic expression due to the complexity of cases and patients she has worked with over the years.  Her interest in helping those with difficult illnesses and disease states has led to a deeper level of understanding. Over time Dr. Hollon has investigated the frameworks of how nature and nurture coalesce into the present and potential future health.  Years of research has assisted her understanding of the interplay between nature and nurture in very unique ways.  It isn't just about exposures to illnesses or chemicals but also early life experiences and even trauma that can shape the expression of disease.  By looking at the whole picture including enzyme reports she has been able to help many people enhance their quality of life even in some of the most difficult cases. Due to this, many individuals and patients have sought her support, in and outside of the region.  But in order to provide more access to this knowledge, Dr. Hollon currently serves as a resource to promote this same knowledge for practitioners in the region and nationally. Her goal is to assist other practitioners on their most difficult cases where epigenetic expression may be at play.  Some have included rare autoimmune disease, cancer and childhood developmental diseases.  Regardless of the disease state or presentation, she hopes to share more her knowledge with more practitioners and patients throughout the United States through various courses, consultations, and classes she offers.  She also provides specific consulting services for individual practitioners in managing difficult case presentation. 
Dr. Leah Hollon ND MPH
Dr. Leah Hollon holds a BS in Psychology from Virginia Commonwealth University (VCU) and a Master in Public Health (MPH) from VCU School of Medicine.  She completed her ND degree and residency training at NCNM in Portland, OR.  She was an Assistant Professor of Pharmacy for three years, has been published in the use of alternative medicine in Central Appalachia and is an editor for the American Journal of Pharmaceutical Education (AJPE).  She is a co-owner of Richmond Natural Medicine and has lectured within the field of pharmacy for ASCP (American Society of Consulting Pharmacists), EVMS (Eastern Virginia Medical School), UNC, and Creighton Universities.  She has served as a board member and past President of the VAANP, as well as a past board member of the OANP.  Dr. Hollon presently serves as the residency site coordinator for the first accredited naturopathic residency site in Virginia.  Leah has a passion in educating the next generation of practitioners and helping those around her find their passion and healing.  Her goal is to empower those around her to live their ultimate potential through balancing science and taking ownership in their own health.